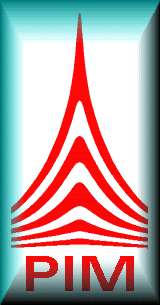 PIM-2003
---
NATIONAL INSTITUTE for RESEARCH & DEVELOPMENT of ISOTOPIC and MOLECULAR TECHNOLOGIES
CP 700, 3400 Cluj-Napoca
- Tel. +40 64 18.40.37 / 264; +40 64 18.46.16
- Fax. +40 64 42.00.42
---
The National Institute for Research & Development of Isotopic and Molecular Technologies from Cluj Napoca, Romania (INCDTIM) has organized a scientific conference with international participation. In this task, it was assisted by:
the Romanian Academy of Science
the Romanian Society of Physics
Babes - Bolyai University and
the Technical University Cluj - Napoca.
The conference was held under the aegis of the
National Agency for Science, Technology and Innovation
The organizing team is grateful to the
Municipal Council of Cluj-Napoca
, for the financial support, and to the following sponsors:
S.C. TEHNOFRIG S.A.; COOP. ARTA JUCARIILOR; SONIC S.R.L.; S.C. INPLAST PROD. MIXT COMP. S.R.L; JASCO ABLE S.R.L.; REDOX TRADING 2000 S.R.L.; NATEX S.R.L.; S.C. ELADOR S.A.; S.C. URSUS S.A.; S.C. PRODVINALCO S.A.; S.C. NAPOLACT S.A.; S.C. PANEGRANO S.A.; S.C. NAPOPAN S.A.
Organising Committee

Cornel Cuna: Chair
Viorel Cosma: Co-Chair
Adrian Pamula: Secretary
Simion Simon: member
Damian Axente: member
Mircea Bogdan: member
Ioan Turcu: member

---

Mailing Address:

PIM Conference Secretariat,
Institute of Isotopic
and Molecular Technology,
C.P. 700, R-3400 Cluj-Napoca, ROMANIA
Tel: (+40) (64) 18 40 37 / 264
(+40) (64) 18 46 16
Fax: (+40) (64) 42 00 42
E-mail: pim@oc1.itim-cj.ro
Internet: http://oc1.itim-cj.ro/PIM

---




Scientific Committee:

Marius Peculea - Romanian Academy
Voicu Lupei - IFA Bucharest
Voicu Grecu - Univ. Bucharest
Emil Burzo - UBB Cluj-Napoca
Onuc Cozar - UBB Cluj-Napoca
Dan Demco - UT Cluj-Napoca
Alexandru Farcas - ITIM Cluj-Napoca
Valer Almasan - ITIM Cluj-Napoc
Damian Axente - ITIM Cluj-Napoca
Ioan Bratu - ITIM Cluj-Napoca
Marius Boian - ITIM Cluj-Napoca
Iosif Chereji - ITIM Cluj-Napoca
Mihai Chirtoc - ITIM Cluj-Napoca
Stela Cuna - ITIM Cluj-Napoca
Sorin Farcas - ITIM Cluj-Napoca
Victor Feurdean - ITIM Cluj-Napoca
Ilie Hodor - ITIM Cluj-Napoca
Emil Indrea - ITIM Cluj-Npoca
Damaschin Ioanoviciu - ITIM Cluj
Mihai Jalobeanu - ITIM Cluj-Napoca
Martin Kaucsar - ITIM Cluj-Napoca
Vasile Morariu - ITIM Cluj-Napoca
Nicolae Palibroda - ITIM Cluj-Napoca
Valer Tosa - ITIM Cluj-Napoca
Rodica Turcu - ITIM Cluj-Napoca
Gheorghe Vasaru - ITIM Cluj-Napoca



The parallel sessions, Isotope Processes and Molecular Processes, consisted in 20 min. contributed oral presentations, selected by the Scientific Committee from the submitted abstracts.
In a plenary lecture, the presentation lasted 30 minutes, followed by 15 minutes questions and discussions.
The posters were exposed from the beginning to the end of the conference. On Thursday and Friday, after 1700 there were poster sessions: on Thursday the authors hawing posters with odd numbers and on Friday the authors of the posters with even numbers.

The conference language was Romanian, though all the scientific documents were written in English.




Submitted papers