"ISOTOPIC AND MOLECULAR PROCESSES"
2009, SEPTEMBER 24 - 26
CLUJ-NAPOCA
ROMANIA
---
---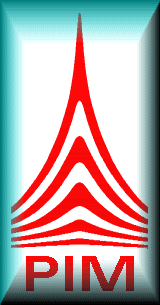 2009
The PIM conference, begining in 1999 as a local conference, is now an international conference organized every two years by INCDTIM in Cluj-Napoca, the capital city of Transilvania, Romania.
The meetings are attended by researchers in the field of atomic and molecular physics as well as those developing new materials and technologies.
The scientific subjects are at the cross-roads of three fundamental domains:
physics, chemistry, and biology.
Topics
T1 - Molecular and biomolecular systems
T2 - Modern techniques and technologies applied to advanced systems
T3 - Environmental molecular processes
T4 - Hydrogen and renewable sources of energy
First important deadline:
Contribution should be submitted before April 15, 2009.
Please click the "Registration" tab.
Contact:
Secretariat PIM
I.N.C.D.T.I.M.
RO-400293 Donath str., no. 65-103, P.O.Box 700, Cluj-Napoca, ROMANIA.
Telephone: +40 264 584037, fax: +40 264 420042,
e-mail:
pim@itim-cj.ro
.
Contact person: Dr. Valer Tosa
Organizing committee INCDTIM
Adrian Bot
Gabriel Popeneciu
Diana Nicoara
Aurel Baldea
Ovidiu Pana
Ioan Turcu

Program Committee INCDTIM
Alexandru Biris
Diana Bogdan
Mircea Bogdan
Gheorghe Borodi
Ioan Bratu
Dorin N. Dadarlat
Claudiu Filip
Liviu Giurgiu
Mihai Gligan
Emil Indrea
Dan Lupu

Alina Magdas
Gheorghe Mihailescu
Ion Misan
Cristian Morari
Vasile V. Morariu
Cristina Muntean
Camelia Neamtu
Emanuel Surducan
Dan T. Silipas
Valer Tosa
Rodica Turcu

Previous PIMs
Scientific Committee:



Mihail Abrudean - UT, Cluj Napoca, RO

Valer Almasan - INCDTIM, Cluj Napoca, RO

Simion Astilean - UBB, Cluj Napoca, RO

Mino Caira - Univ. of Cape Town, ZA

Gion Calzaferri - Univ. of Berne, CH

Jérôme Charmet - Univ. Chaux-de-Fonds, CH

Olivier Chauvet - Univ. of Nantes, FR

Magdalena Lidia Ciurea - INCDFM, Bucuresti, RO

Onuc Cozar - UBB, Cluj Napoca, RO

Eugen Culea - UT, Cluj Napoca, RO

Volker Deckert - ISAS, Dortmund, DE

Dan Demco - DWI, Aachen, DE

Ioan Grosu - UBB, Cluj Napoca, RO

Peter Augusto Hansen - DTU, Copenhagen, DK

Antonio Hernanz - UNED, Madrid, SP

Charles Hirlimann - European Commission, BE

Adi Kassiba - Le Mans University, FR

Biro Ladislau - KFKI, Budapest, HU

Jurgen Liebscher - Humboldt Univ., Berlin, DE

Sorin Melinte - Univ. Catholique de Louvain, BE

Zaharie Moldovan - INCDTIM, Cluj Napoca, RO

Traian Petrisor - UT Cluj Napoca, RO

Otto Piringer - Fabes GmbH, Munchen, DE

JPC Ramalho - Univ. de de Évora, PG

Emil Roduner - Univ. of Stuttgart, DE

Simion Simon - UBB, Cluj Napoca, RO

Tiusan Coriolan - Univ. of Nancy, FR

Ladislau Vekas - Univ. of Timisoara, RO

Raffaele Velotta - Universita' di Napoli, IT

Peter Zavodsky - Inst. of Enzymology, Budapest, HU


I. Szabo, INCDTIM Cluj