---
---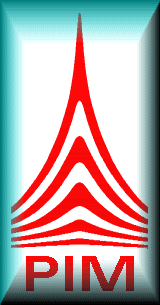 2007
Wine degustation
On Saturday, September 22, in the afternoon, we intend to organize an excursion at the Jidvei vineyard, with degustation of wines, snacks, folk music and wine commerce.
Jidvei is a village in Alba county, Romania, located on the Tārnava River in the Tārnava wine country. It is located in the North-Western part of Romania, in the Transylvanian Plateau. Jidvei was first mentioned in documents in 1309, but traces of human presence go further back in time. The oldest building in the village is the church, which was originally constructed in the gothic style but was later modified in 1707 in the baroque style. In the 15th century, a fortification wall was raised around the church, of which the gate tower remains.
The vineyards have been present in this country side since the iron age. Winemaking has been an important local industry throughout the history of Jidvei. In the middle age, the doors of the cellars in Jidvei were built to face the road for commercial purposes.
Jidvei is about 120 km. away from Cluj (see the map). The vine covers over 1000 ha. Approximately 50 ha are renewed every year. Vines are planted on hills with east-west exposure at an altitude of 400-450 m. In this "Sanctuary of Wine" many varieties of vine are cultivated, recognized and praised in Romania and around the world: Feteasca Regala (320 ha), Riesling (200 ha), Feteasca Alba (100 ha), Traminer (40 ha), Chardonnay (20 ha). There are also other varieties on 80 ha: Pinot Gris, Oporto and Sylvaner.
The travel from Cluj to Jidvei and backward will be made with four stars motor coach, departure from Cluj immediately after lunch, return in Cluj in the evening (may be late...)
This excursion is in the participation fee! The estimated cost is 130 Lei / person, and will be payed at the PIM secretariat, at your arrival at the Conference.
The organization of the excursion will only be possible, if there will be at least 40 amateurs. So, please e-mail us, , if you intend to participate.