---
---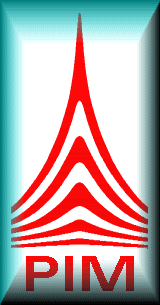 2007
Instructions for the authors
An invited lecture is planed for 30 minutes (about 20 minutes the lecture, 10 minutes comments and discussions)
An oral presentation is planed for 15 minute (about 10 minutes the presentation, 5 minutes comments and discussions)
Poster sizes are: whidth=70 cm.; height=90 cm. They should be displayed all the day long as follows:

on Thursday, September 20, the topics T3 and T4;
on Friday, September 21, the topics T1 and T2.
Editing full papers
Editing the abstracts
The abstract should not exceed one page in length.
The following guidances are rquired for the abstract booklet:
The booklet format:
B5 the written surface of the page 13 x 20 cm.
Page setup:
A4; portrait; Top 4.8 cm; Bottom 4.8 cm; Left 4 cm; Right 4 cm. Header: 4.1 cm; Footer: 4.5 cm
The abstract:
Fonts: Times New Roman
font size 11
justify full
Title:
As concise as possible, all capitals, centered.
Leave an empty row after the title.
Author(s):
Bold fonts, centered.
If there are more than one author, with different affiliations, they have to be numbered, in concordance with the corresponding addresses, with Arabic figures.
The name of the main author will be underlined.
Leave an empty row after the authors.
Addresse(s):
Italic fonts.
Justify left, 2 cm indent both sides (left - right).
When necessary, add the numbers with arabic figures.
Leave an empty row after the addresses.
The references:
References will be numered with arabic figures.
Font size 10.
Author(s) names with extended spacing fonts.
The title of the article will be written with italic fonts.
Follow, separated by comma, the editing location, year, pages
Figures and equations should be avoided.
If this is absolutely impossible they will be inserted in text.
The quality should be as high as possible.
Under each illustration, the explanation of the figure will be added
Font size 10.
---
Full papers
Full paper contributions will be published according to their topics as follows:

Please consult the web site of the corresponding journal for the imposed editing guidances.


A. Pamula, INCDTIM Cluj